Fencing Supplies
Domine Sales and Service has a large variety of fencing supplies on hand.  We have everything you need to build electric or barbed wire fences; from the wire to clips and insulators. Also we have many different posts from metal to wood that range in width and length and pointed or blunt.  In addition to all that we carry a large selection of panels and gates from different manufactures!
There is just to much to list each individual product so come in and see what we have to help you get your fencing projects done!
Gallagher
Gallagher has you covered when it comes to electrical fencing supplies! Domine Sales and Service carries a large variety of Gallagher fencing supplies.  We have several different electric fence energizers ranging from battery and solar powered to electrical powered.  But what good is a energizer without a good fence? There are many items to choose from for insulators, connectors and clamps to different gauges of wire.
Stop in to see what we have on hand for your fencing projects today!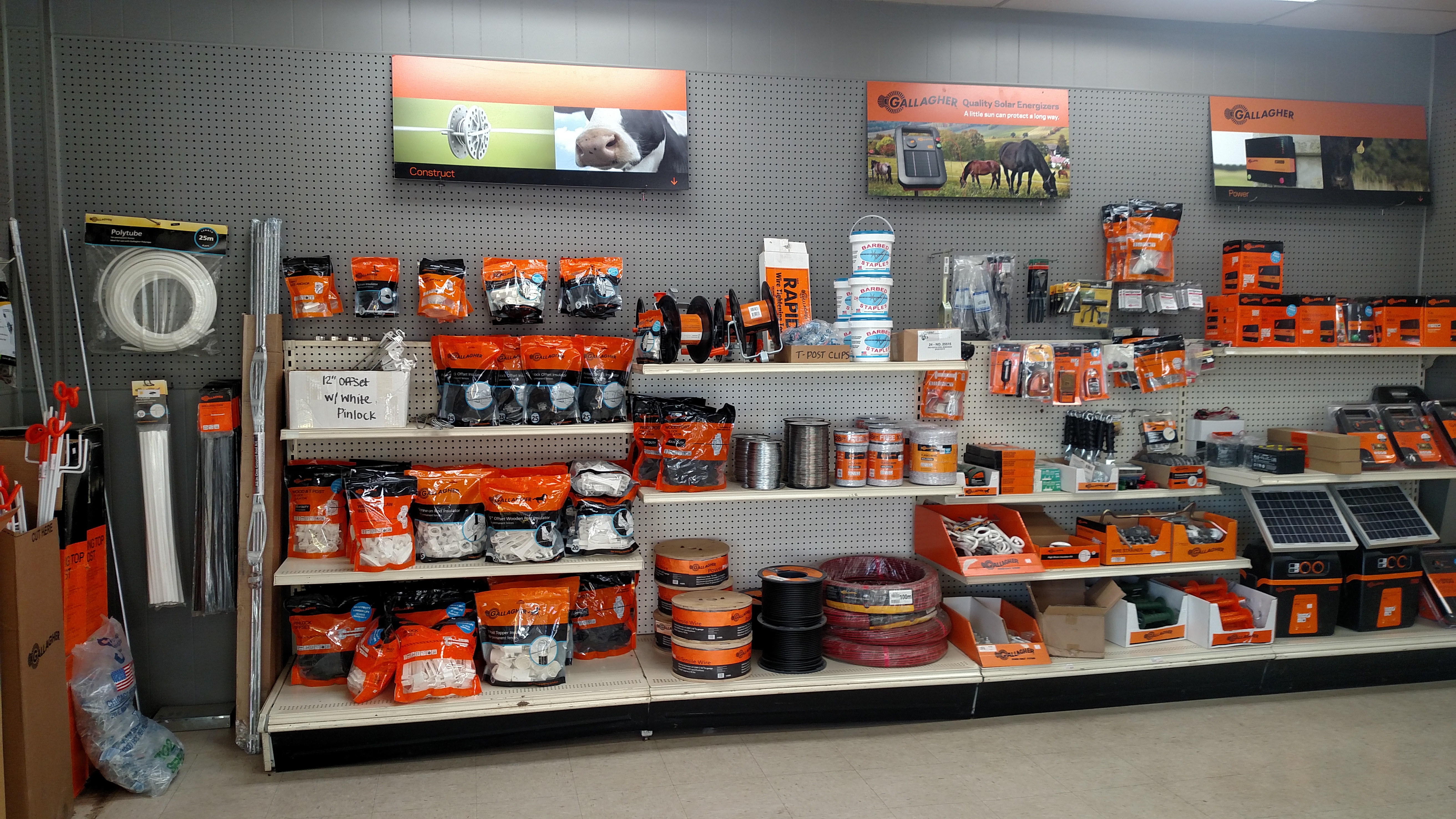 Wald Fencing
For a good fence you need a good foundation which of course would be good posts! Domine Sales and Service carries a nice selection of wood posts ranging in diameter and length and pointed or blunt from Wald Fencing.  There are also supply a couple different braces to help build a strong corner post without breaking your back.  Now that you have a good foundation established you need some wire and clips.
Stop in to see the variety of fencing supplies we carry from Wald.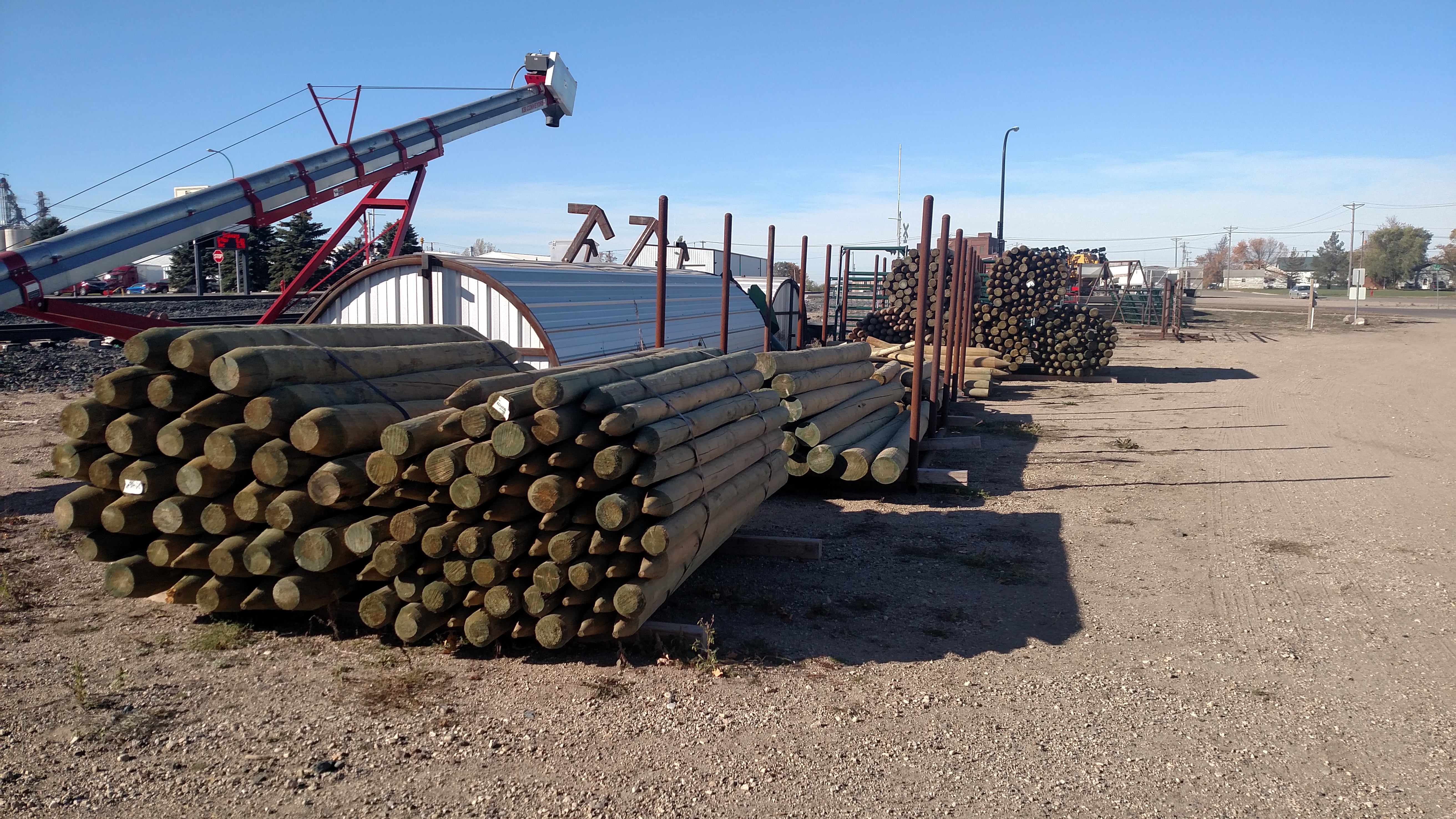 Verns
At Domine Sales and Service we have a large selection of gates and panels ranging in lengths starting at six feet and topping off at sixteen feet, both in regular and heavy duty.
We also carry many other livestock equipment from Verns – get more information about them under our Livestock Equipment page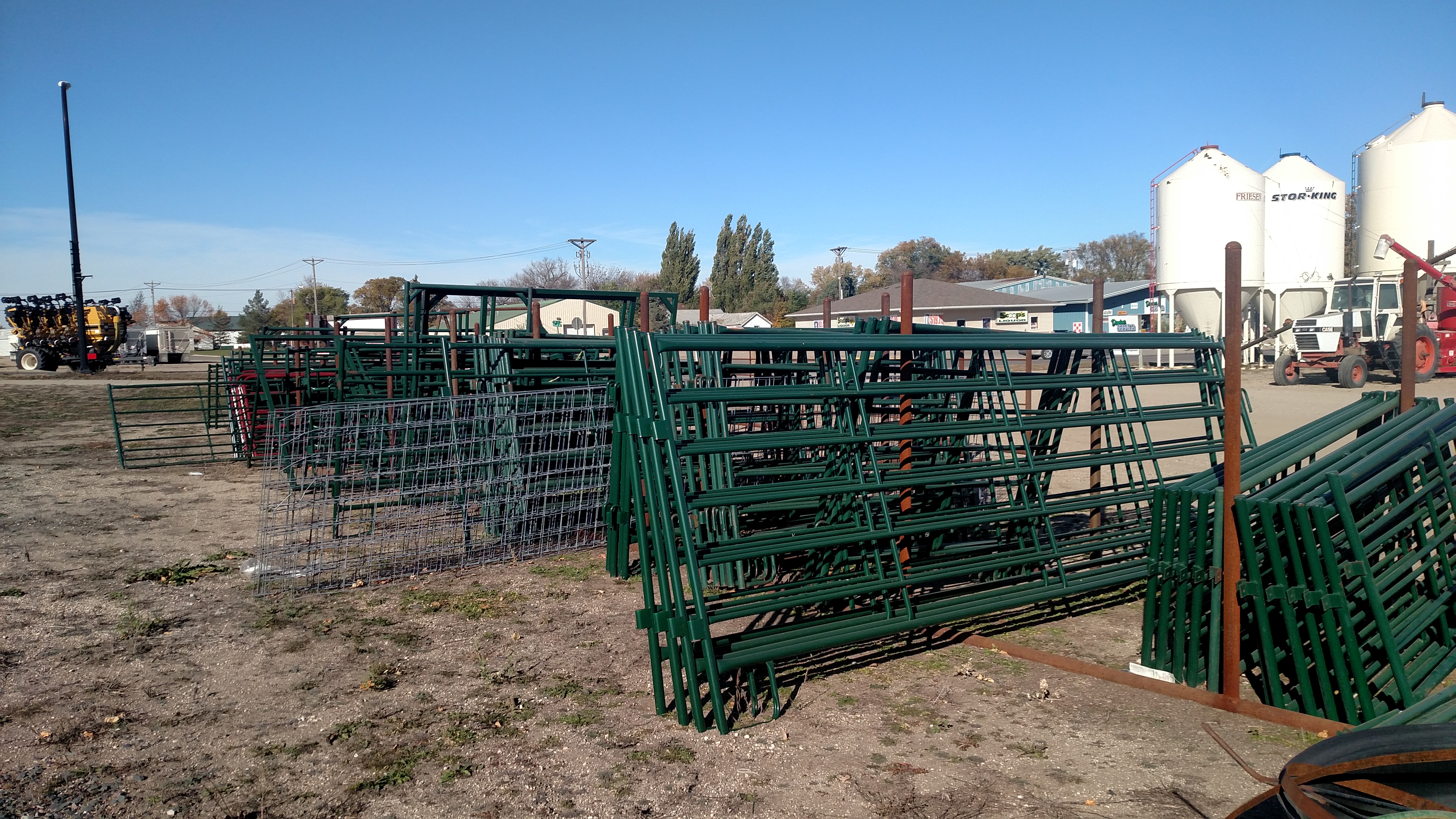 Design Manufacturing
Design Manufacturing has a variety of items like regular and freestanding panels, bale feeders, bunks, and calf shelters. They are made right here in Oakes, ND so stop in and see the large variety of products and the different sizes they come in. You just gotta love small businesses supporting each other!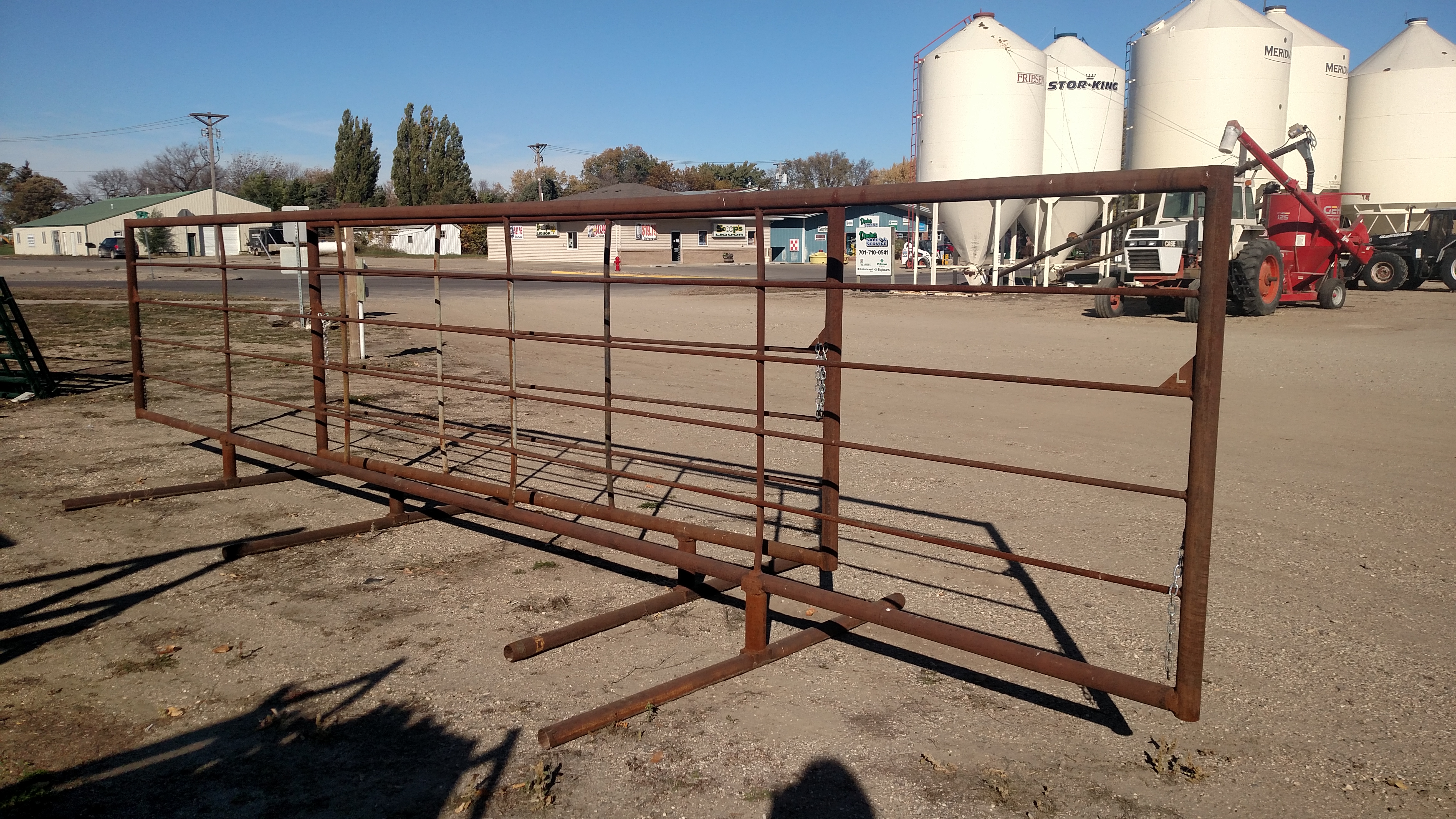 Common Sense Manufacturing
Domine Sales and Service also has a few fencing supplies from Common Sense Mfg.  The continuous fence is designed for quick and easy installation, the 6 bar 20′ sections are carried in stock.  We also have their wire winders; the 3 point attachment and the high tensile wire winder.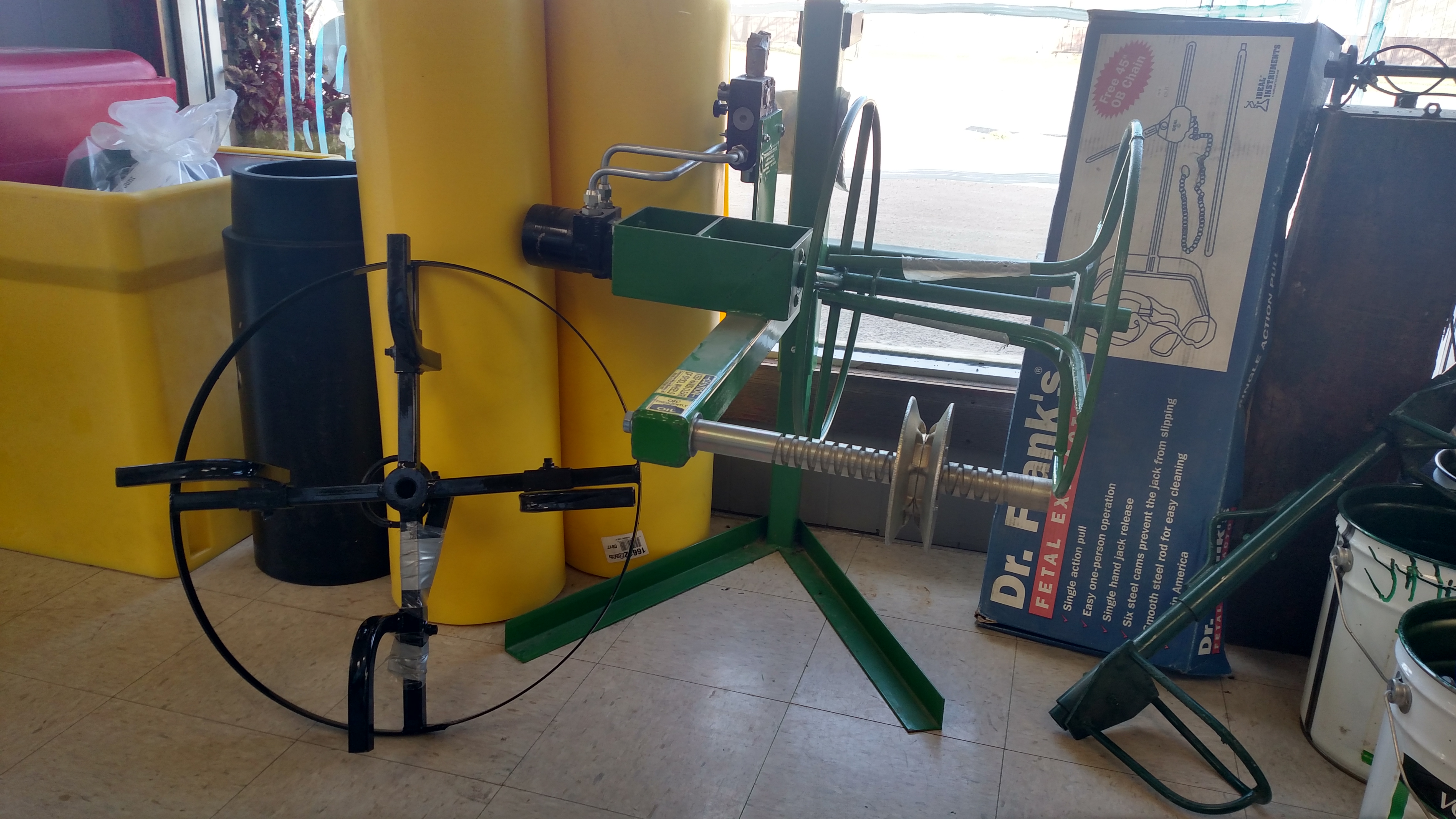 Rent the Montana Post Driver
You can rent our Montana Post Driver to help you get your fencing projects completed quickly and easily. No more needing to drill a hole to put the post in then spend a bunch of time and effort to fill in and tamp. The Montana Post Driver works great with the wood posts from Wald. We offer a discounted rental rate if you buy your posts from us too.
Stop in and check out our posts and the Montana Post Driver!