Livestock Equipment
Domine Sales and Service has a large variety of livestock equipment including calving supplies, shelters, feeders, and waterers from several different companies..  Stop in to see what we have that fit your needs.
Calving Supplies
Whether you are just making sure your supply is stocked for calving season or your ran out of something check in with us for all your calving supply needs. We have every thing from the small things needed in your calving kit like syringes and bands to the larger equipment like Verns calving pens.  There are two different styles we carry of the calving pens, the 1/4 circle and the standard calving pens. Don't forget the colostrum replacer and bottles – its better to have them and not need them then need them and not have them!
Stop on in to see what else you might need in your calving supply kit or get a new calving pen!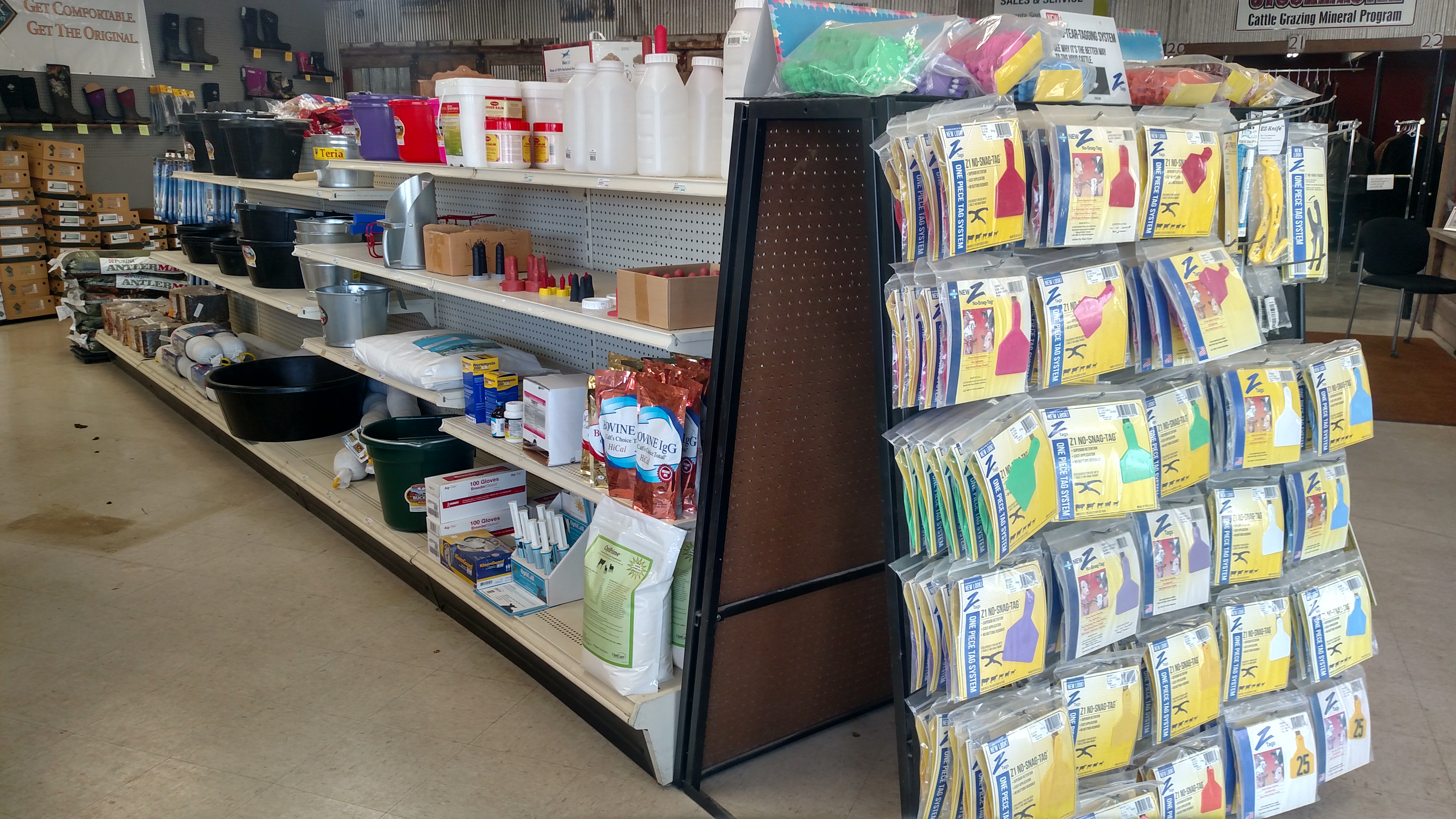 Feeders
Domine Sales and Service has several different kinds of feeders on hand.  We currently stock bale feeders, bale cradles, and feed bunks from Verns, Tarter, and Design Manufacturing.  Verns are the green bale feeders and bunks you see next to the office. The yellow 3 piece bale feeder out front is from Tarter.  The bale cradles are supplies by Common Sense Manufacturing.  Design Manufacturing has both hay feeders and bunks that are not painted.  There are a couple options with the bunks, either a regular feed bunk or a bottomless bunk.
Stop in the see all the feeders or let us know what your looking for.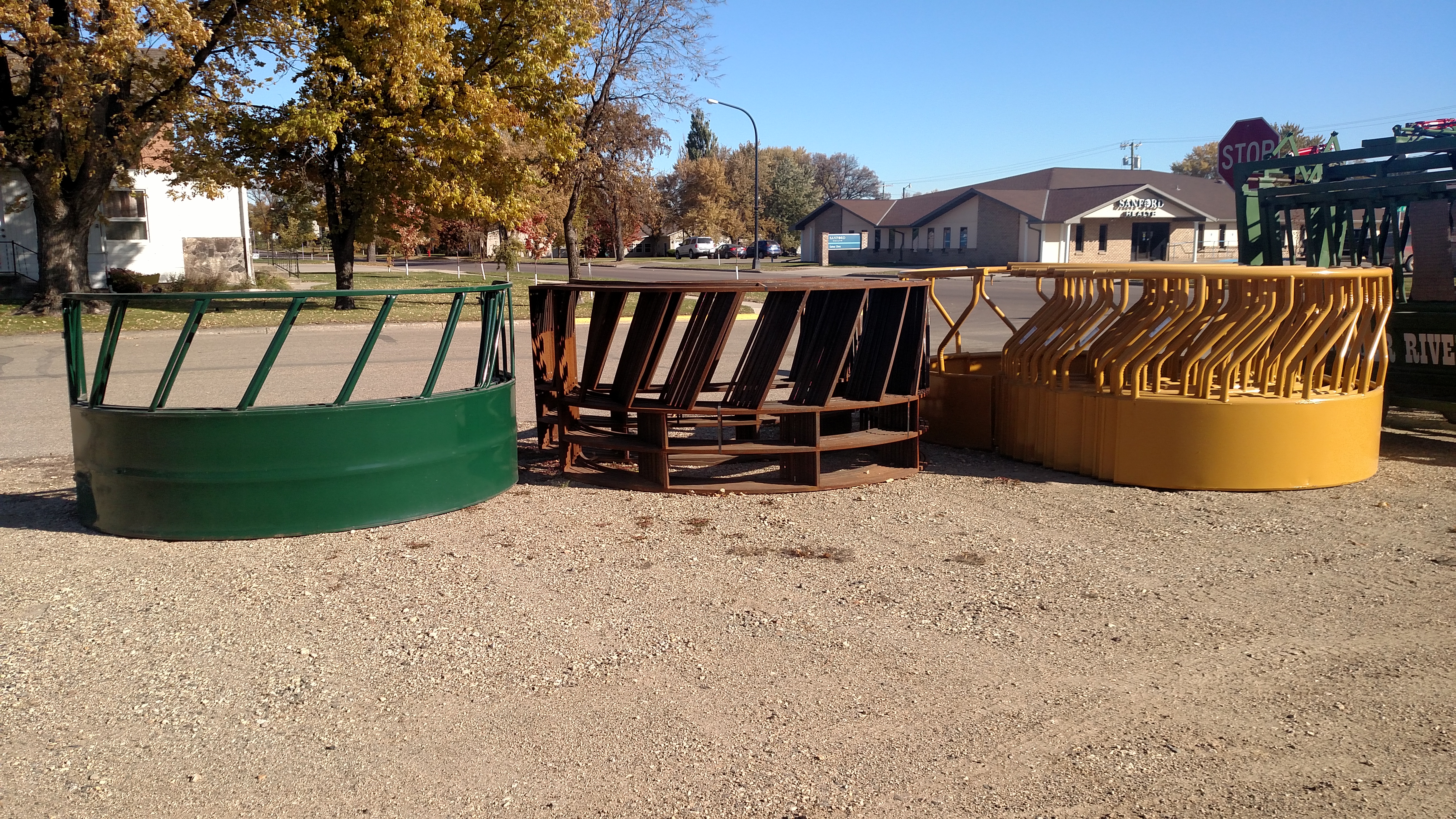 Waterers
Domine Sales and Service proudly carries the Ritchie Waterers with their moto " Fresh Water for Life."  With water being the most important resource we want to make sure your livestock are getting the best so they can before at their best. There are many different sizes and product lines to best serve the producer for the livestock they have.
Come in and find which Ritchie best fits your lifestyle. And if we don't have the size you are looking for we can order one in.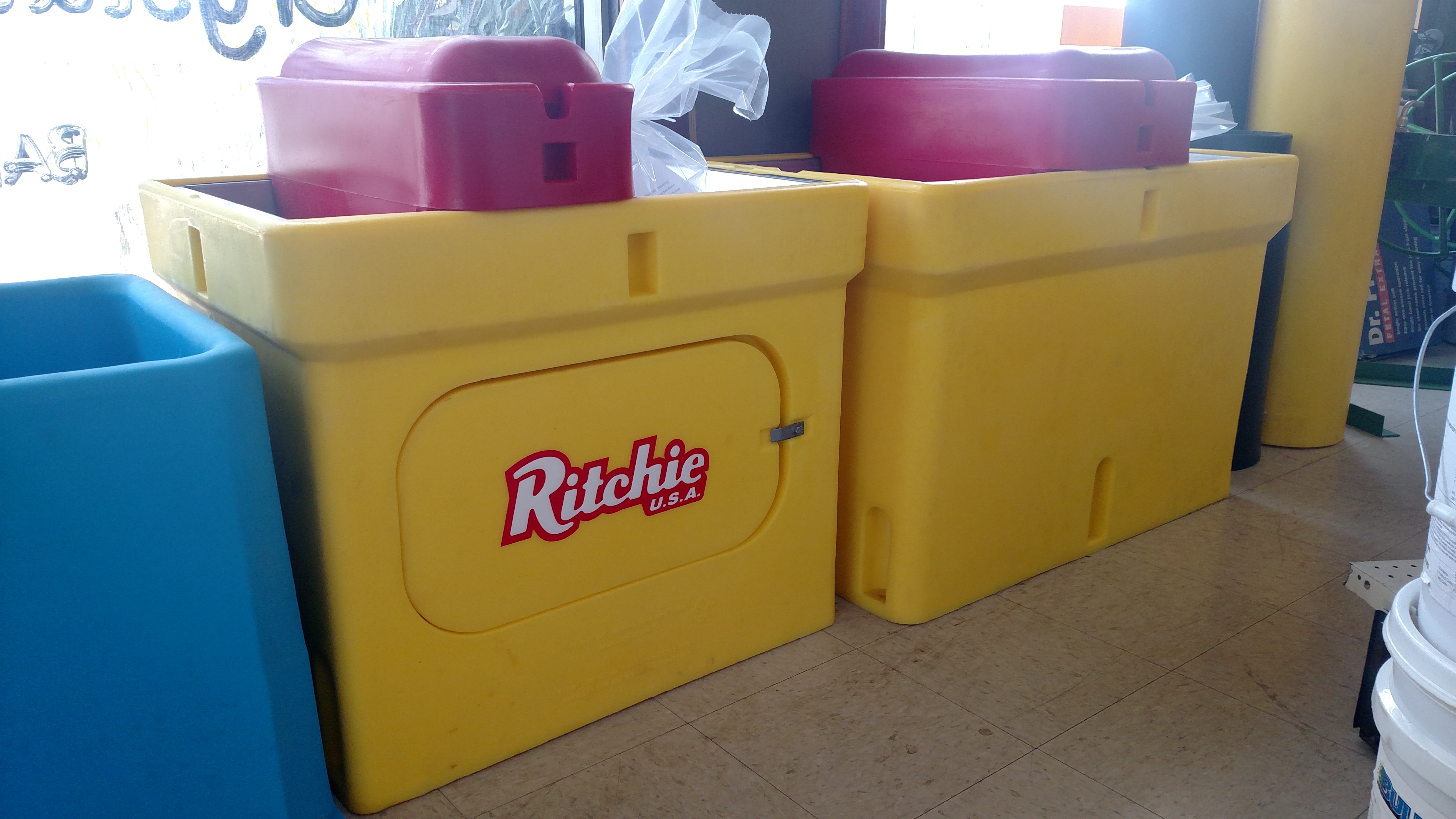 Shelters
Keep your calves warm and dry with these calf shelters from Common Sense Manufacturing.  Their curved roof constructions helps prevent them from being tipped by the wind and the skylight helps lighten the shelter. Domine Sales and Service is currently carrying both the 7'x12′ and the 7'x24′ shelters.