Livestock Feed
Domine Sales and Service are proud carries of Purina and Hubbard Feeds for both our livestock feed and companion animal feed. Here are a few of the more common feeds that are kept on hand.  If you are not seeing what you need please contact us and let us know what we can do for you!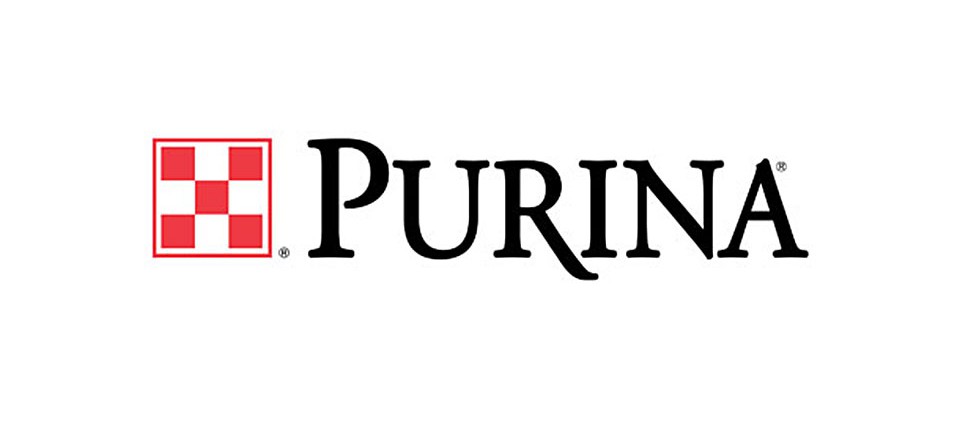 Purina Feed measures greatness by the animals they feed. It's what drives their research year in and year out. Because if there's greatness on the inside, there's greatness on the outside. It's unmistakable.

Hubbard Feeds provides nutrition programs to help improve the health, performance and well-being of your animals, and to make your life easier. Being passionate about your animals, your business and you, our customer, is a core value of Hubbard Feeds and the driving force behind "Products and Answers That WORK®."
Cattle Feed
Domine Sales and Service has a large variety of feed for cattle on hand in either bulk or in bags.  Some of bulk feeds include SuperGain 14 B60 creep feed, premixed 20/80 Accuration/Corn blend, and Cracked Corn.  Some of the 50lb bagged options include oats, cracked corn, Calf Krunch, and many more.  We also have a large selection of salt and mineral products either in blocks or loose.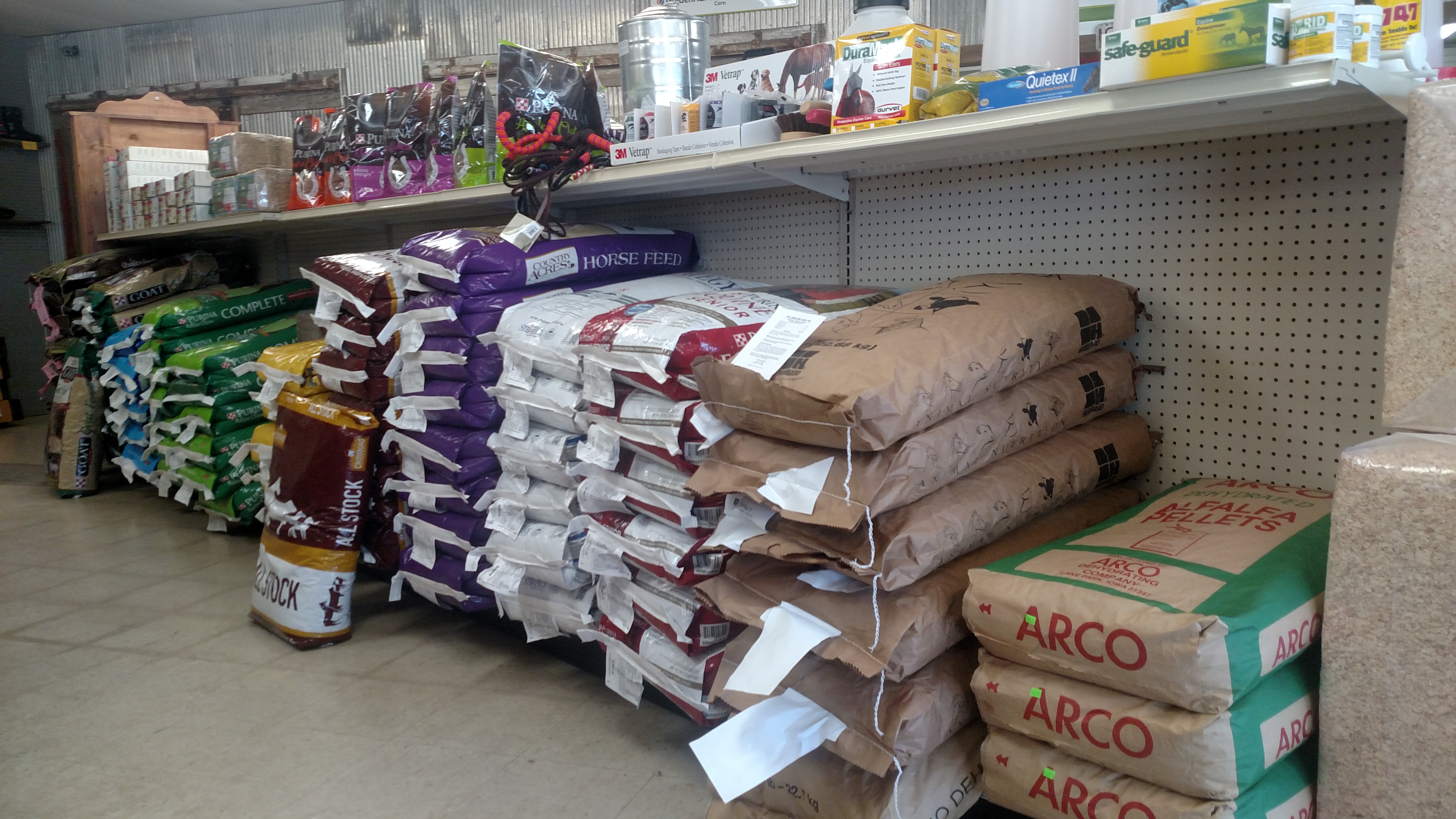 Poultry Feed
Domine Sales and Service has a nice selection of feed for your chickens and other poultry.  We have something for types and ages of animals including a "FastGrow" for chicks, "Layer" for your laying hens, and "Game Grower" for any other poultry such as turkeys or pheasants. We also have supplements for them like "Costal Shells", "Grit", and "Scratch Grains".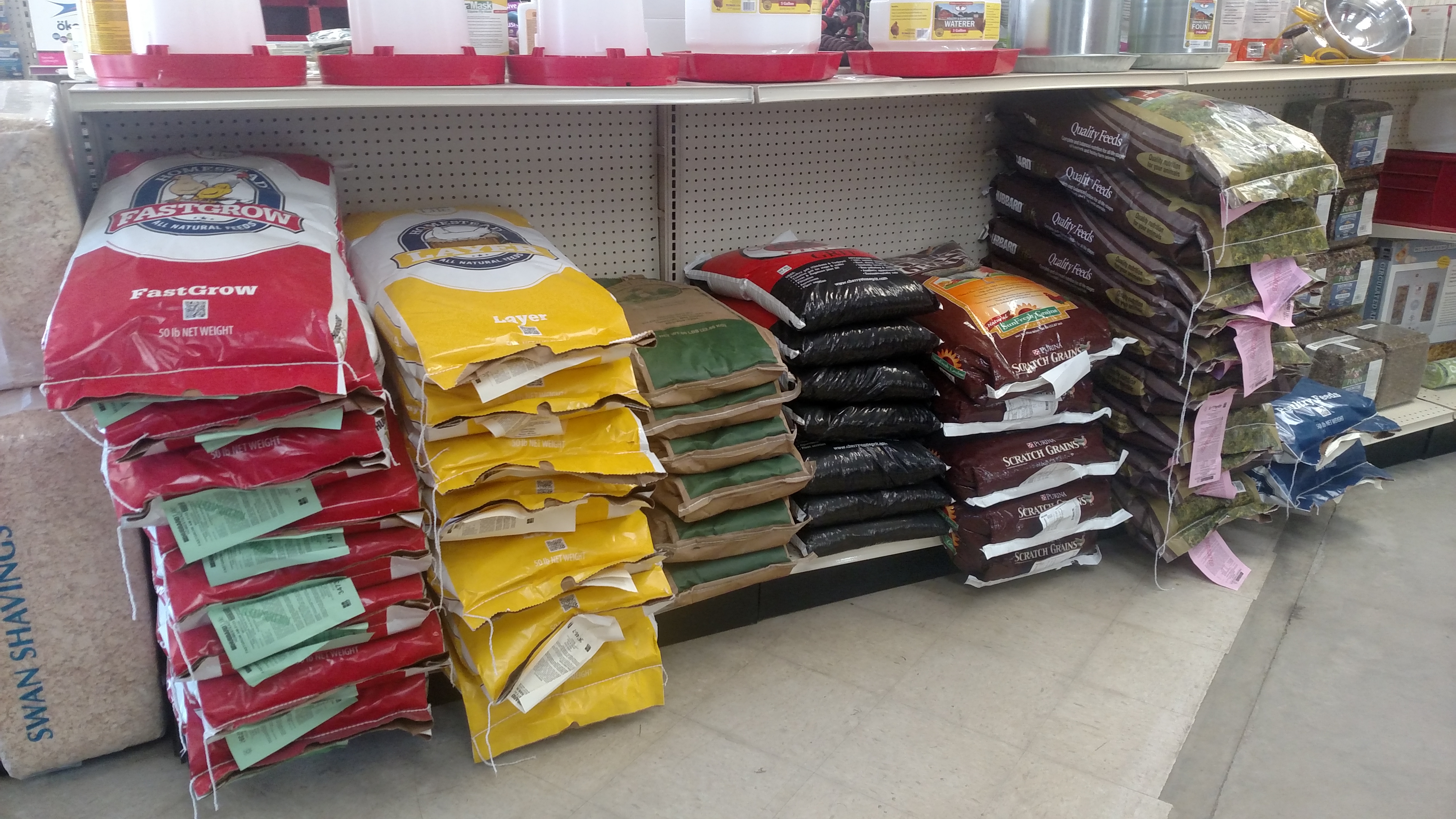 Equine Feed
Domine Sales and Service carries a few of the basic horse feeds.  We have alfalfa cubes and pellets, Senior feed and "Impact" from Purina, and sweet feed from All Stock, Country Acres, and Strategy by Purina.  Also on hand is a special formulated Vitamin and Mineral block for horses.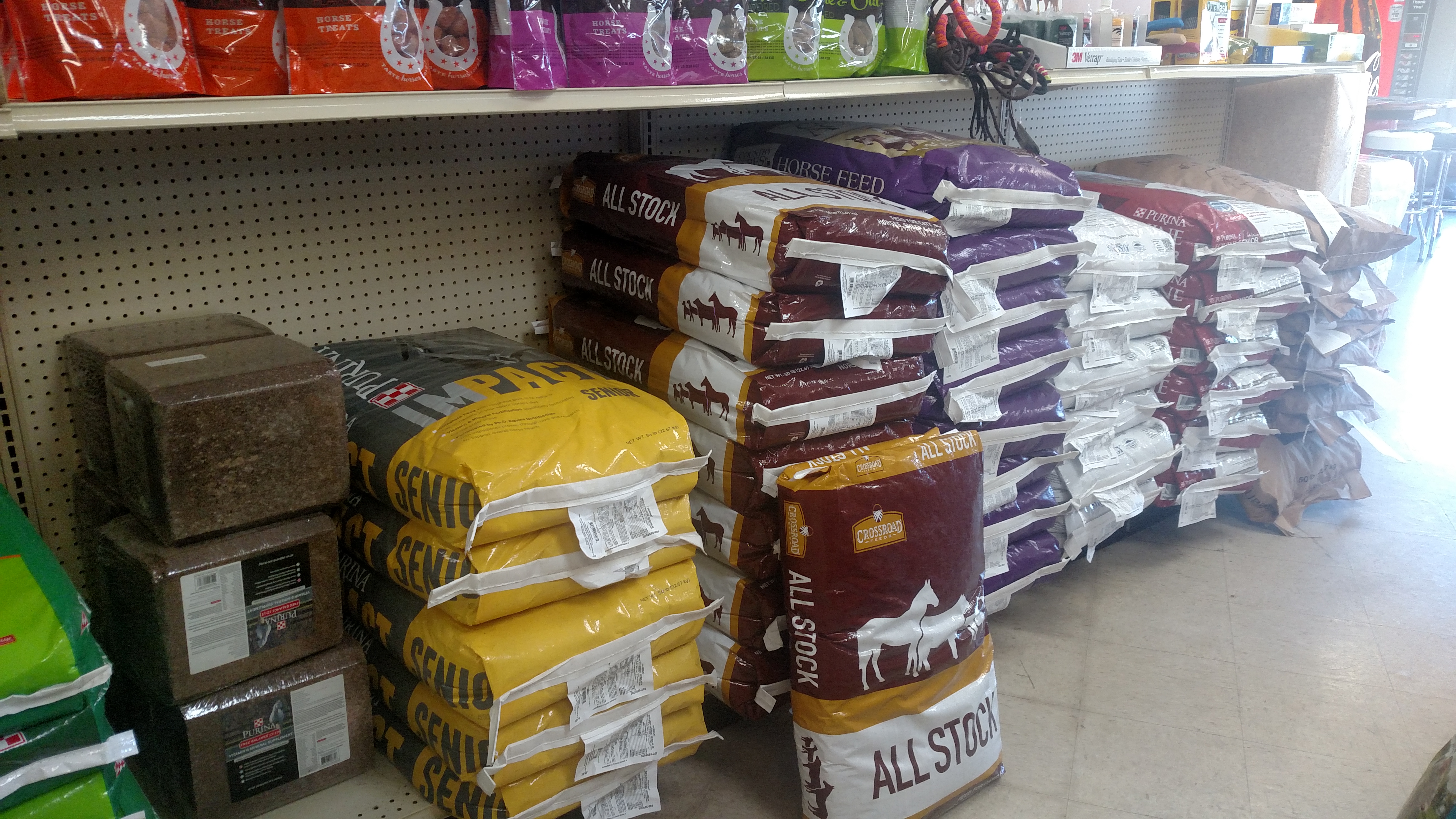 Other Livestock Feed
We can't forget about the small livestock! Domine Sales and Service has feed on hand for smaller livestock like rabbits, goats, and pigs.  We have both "Rabbit Chow Complete" and "Show Chow" for rabbits from Purina.  For our goat feed we have Goat Starter/Grower from Hubbard  and Goat Chow from Purina.  We also have a "Pig Grower" feed by Hubbard.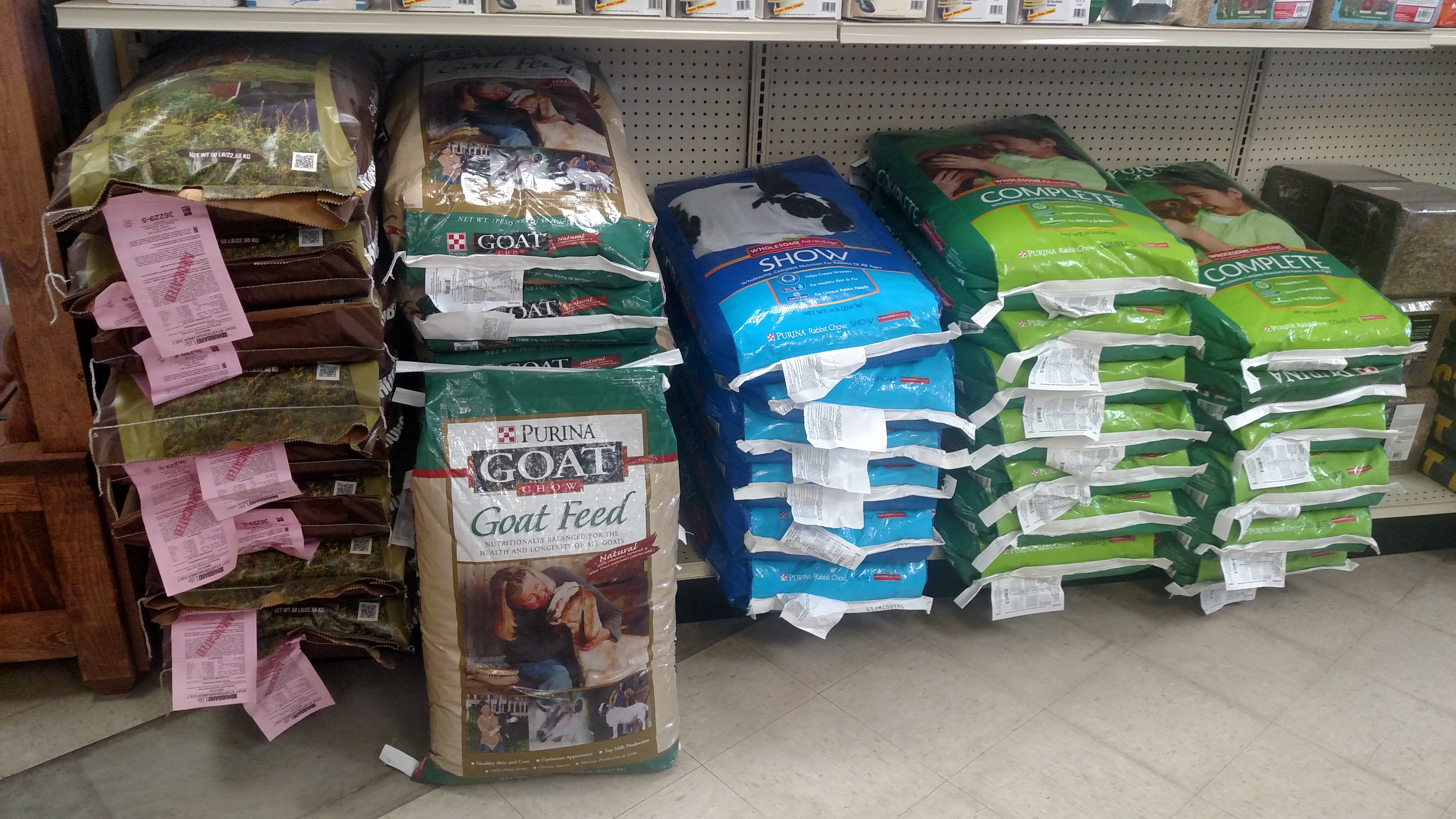 Exclusive Dog Food
We have the "Adult Dog" Chicken and Brown Rice formula and the "All Life Stages" lamb and brown rice formula of Exclusive. The ingredients in Exclusive® Pet Food were chosen to give today's dogs what they've always liked, and what they've always needed: real meat and real protein.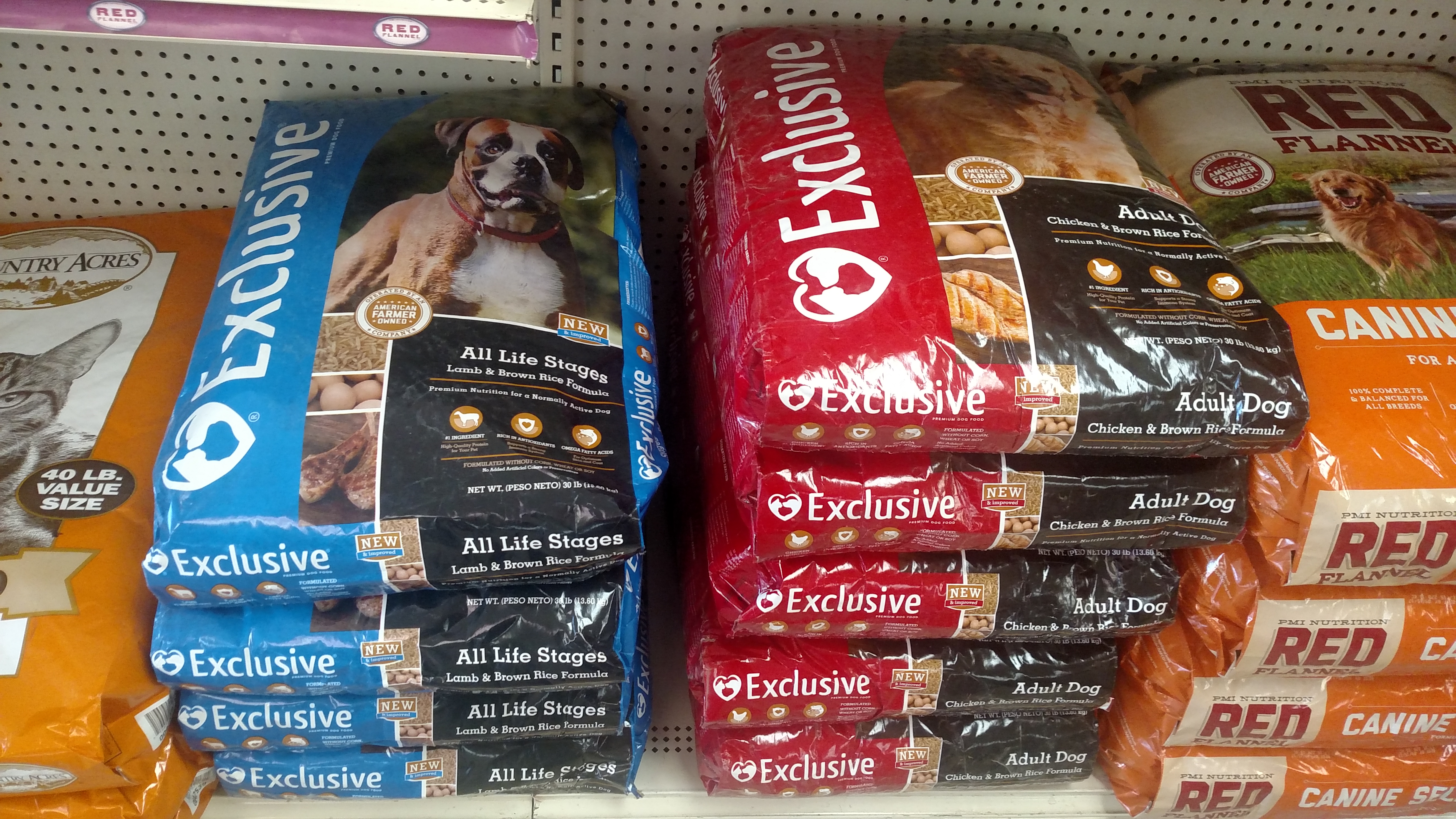 Red Flannel Dog Food
Domine Sales and Service has Canine Select, Hi Pro, and Prime varieties of Red Flannel on hand.  Whether your pet is a companion or a performer, Red Flannel is dedicated to building products that optimize their important purpose in life.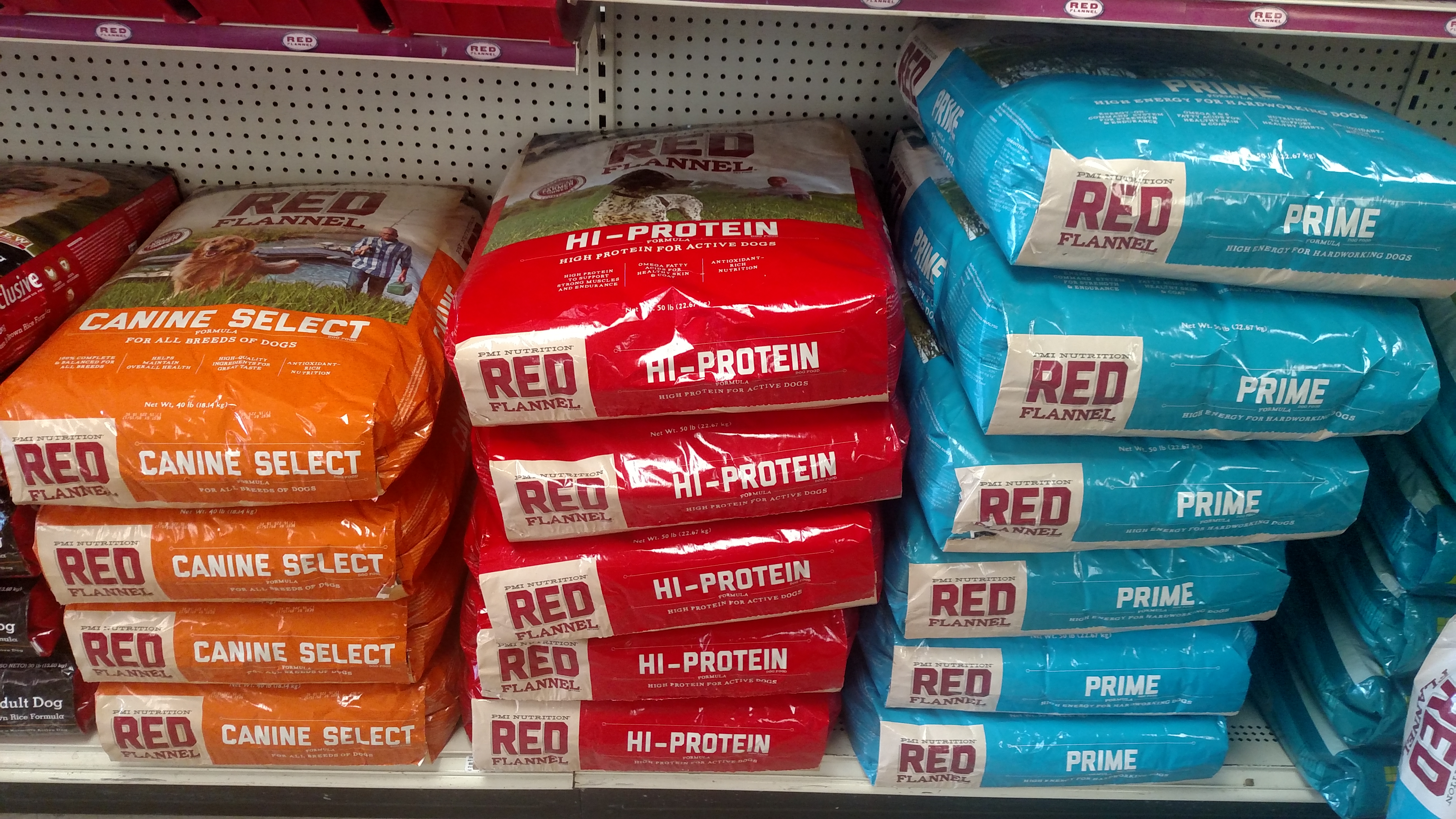 Hubbard Life Dog Food
Whether your have a puppy, working dog or older family pet, your dog is an individual with unique nutritional requirements. That's why Hubbard Life offers a complete line of highly nutritious dog foods. We carry the "Happy Hound", "Maintenance", and "Premium" in stock.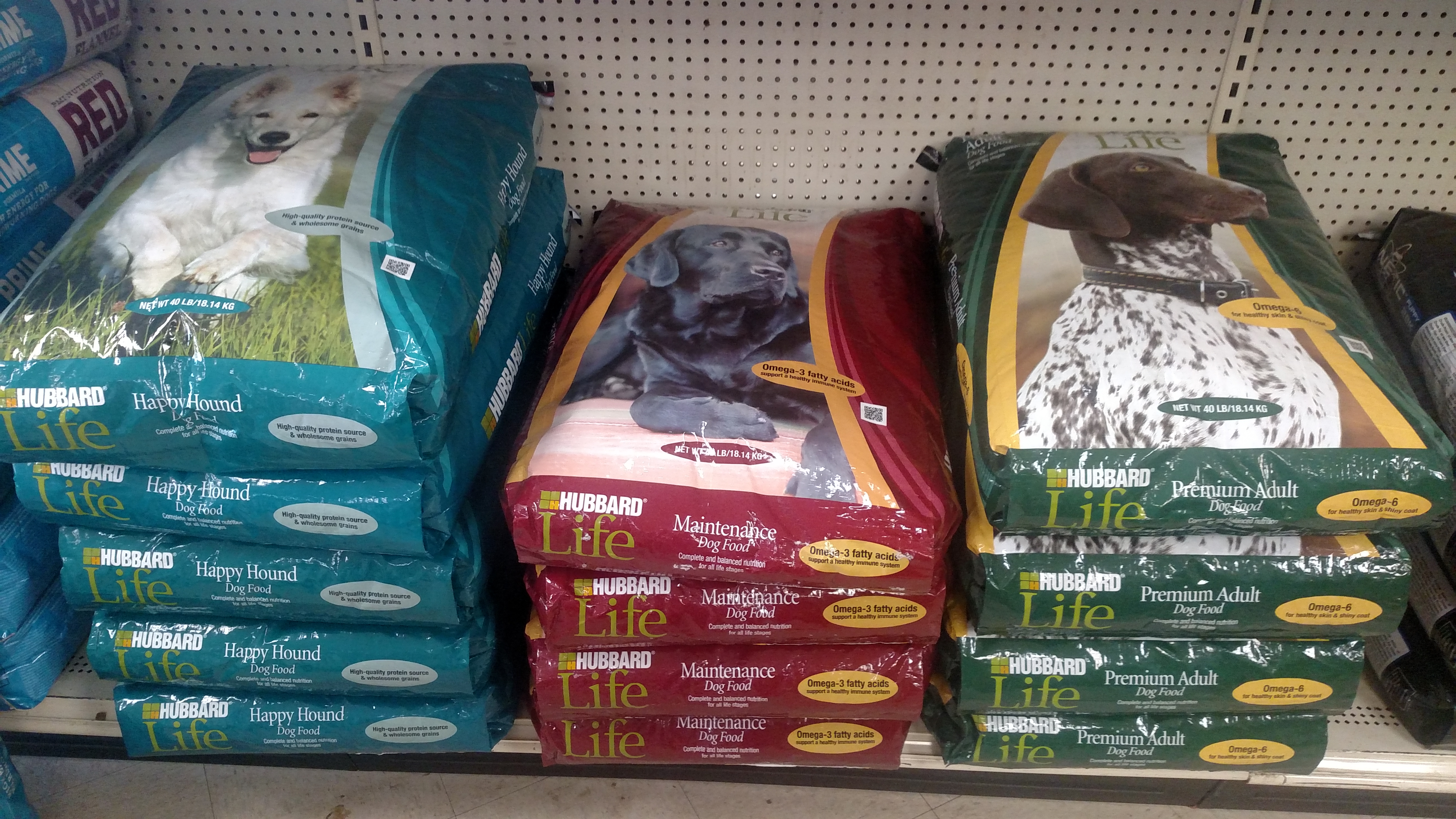 Kinetic Dog Food
Domine Sales and Service carries three formulas of Kinetic food on hand; Puppy 28K, Active 26K, and Ultra 32K. Kinetic's goal is to give every working and sporting dog a higher energy level, better performance and better overall health through superior nutrition.
Stop in to get the formula of Kinetic that best fits your dog.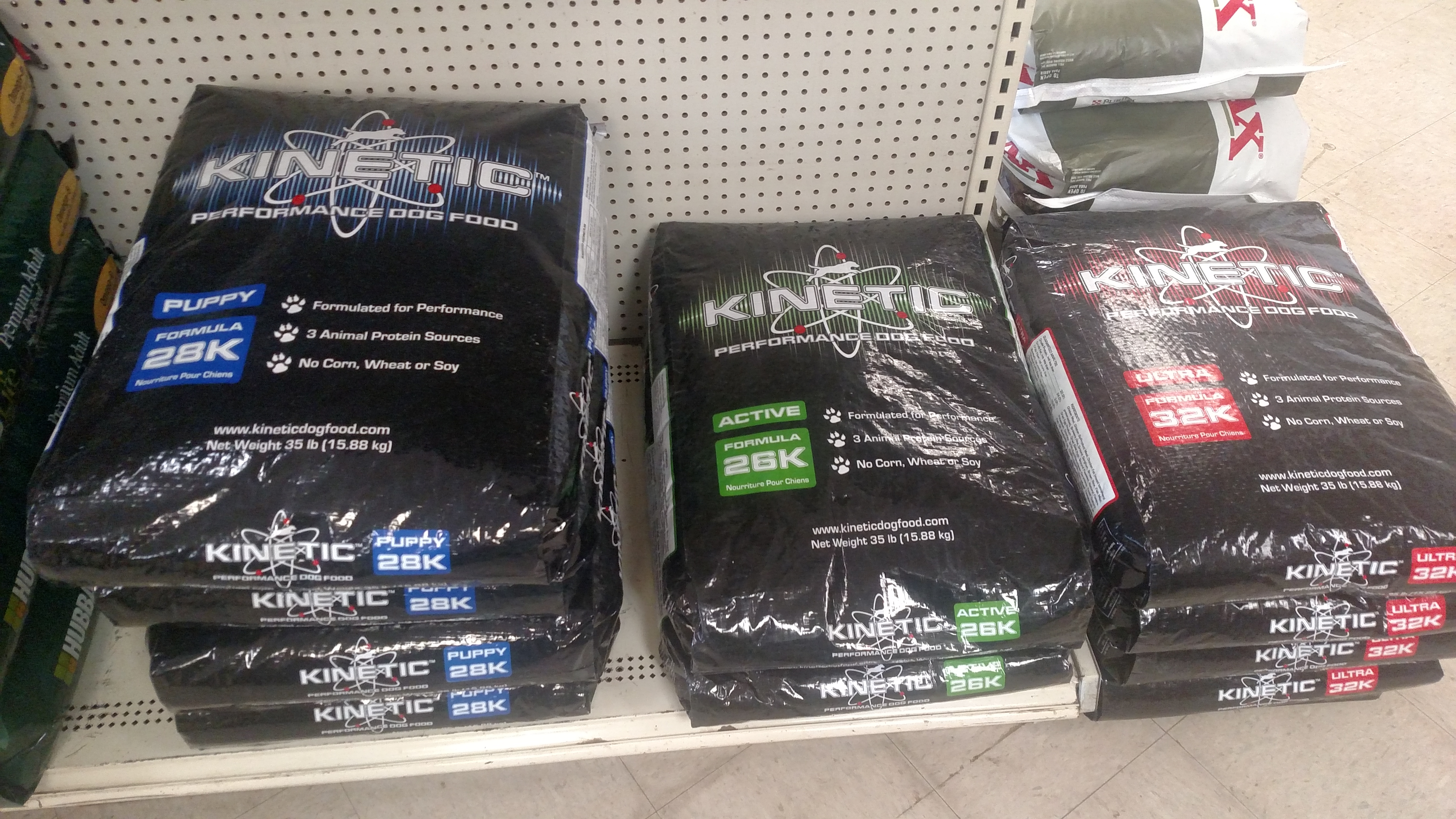 Cat Food
Domine Sales and Service as a couple varieties of cat food on hand.  We have the Feline Medley, Country Acres Cat Food, and Exclusive.  The Exclusive Chicken and Brown Rice is Purina's top of the line cat food.  Country Acres is formulated to meet the nutritional needs of all breeds of cats.  Feline Medley has many different shapes and flavors for your cat.